EZ Office DISPLAY for SharingCloud

Designed for SharingCloud
Thanks to its dedicated connector, the EZ Office DISPLAY digital labelling solution integrates fully with the SharingCloud ecosystem from France's leading provider of workplace digitalisation solutions. With SharingCloud's Instant Booking platform, you can reserve an office, a flex office workstation or a meeting room, and the status and other information for each space is displayed in real time on dedicated digital labels.
New uses
EZ Office DISPLAY offers multiple label formats, complementing the RoomPad (meeting room) and GroomPad (building directions) peripherals and providing businesses with a variety of new uses:
DeskTag : 4.2″ digital label for offices and workstations, whether flexible or permanently assigned


ZoneTag : 7.4″ digital label for work groups

GuestTag : 2.7″ digital badge for visitors and employees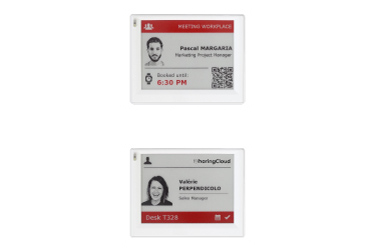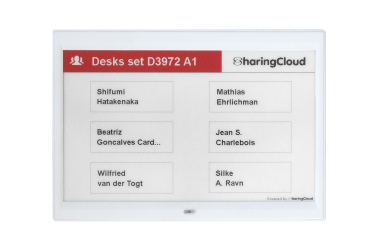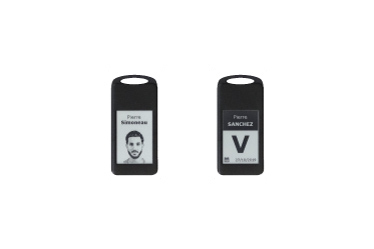 Need more info?
Please leave us your contact details, we will get back to you.