EZ Office DISPLAY®
Digital signage solution for office building
Always up-to-date signage
EZ Office DISPLAY is the first workspace labelling solution based on digital display technology. Use it to identify every office, workstation (whether permanently or flexibly assigned) and meeting room with custom signage, and manage employees' movements in real time.
With EZ Office DISPLAY, hundreds of e-labels can be updated in just a few minutes, ensuring that your signage always has the latest information. Keeping labels up to date is a centralised and automated process for your work-environment management teams.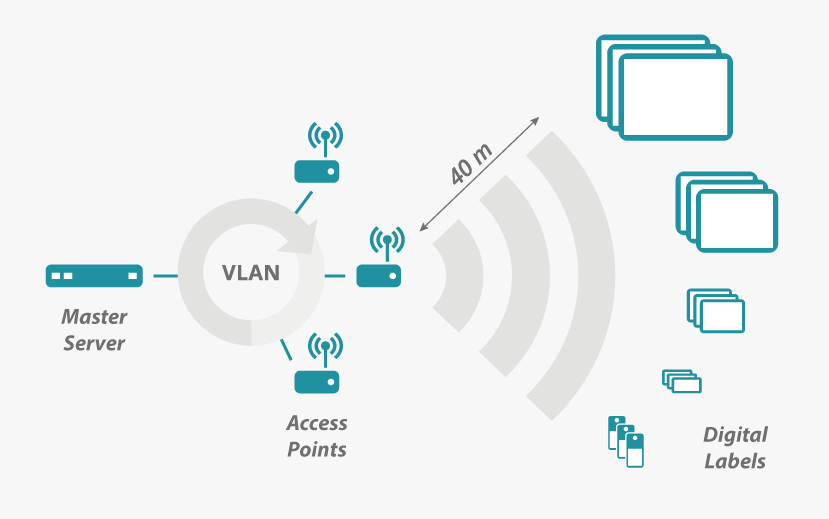 Innovative technology
Our solution is based on two key innovations: our digital labels use an e-paper screen that consumes very little power, and they run on batteries (5-year lifespan) with no need for wiring. Updates are sent over a private encrypted radio network.
The communication units are full-fledged radio access points that automatically share the management of the labels and their updates, and also allow for geofencing.
Smart Signage for
Smart Office
EZ Office DISPLAY meets the needs of companies looking to redeploy and optimise their office spaces:
Integrates with your space management strategy

Complements your IWMS and space management software with open programmable functions (APIs)

Offers sustainable, energy-efficient signage
Ensures that your signage is always up to date

Identifies every office or workstation

Personalised work spaces for mobile employees

Identifies dedicated spaces for project teams

Shows when resources are reserved (desks, meeting rooms, lockers, cabinets…)

Makes your company more agile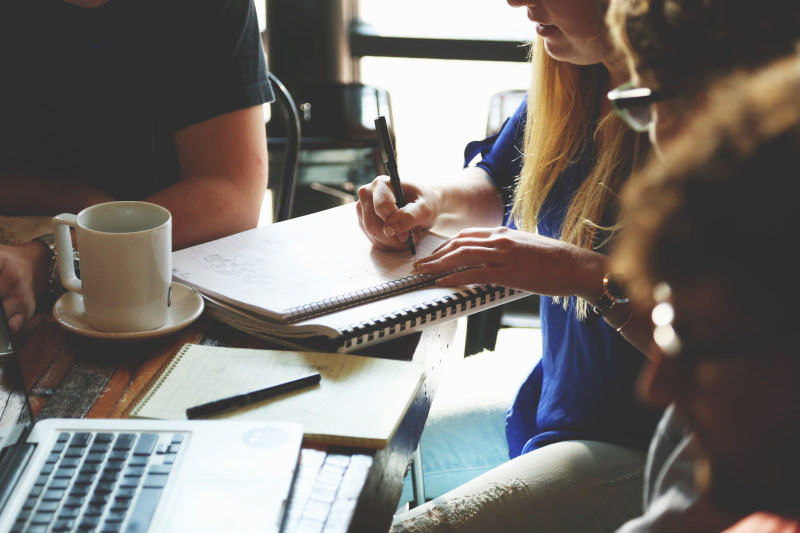 Or come up with your own…
The EZ Office DISPLAY solution offers a wide range of digital labels (2.2", 2.6", 4.2", 4.5", 7.4" and 12.2") and badges (1.6" and 2.7") that can be combined on the same site. Displays are totally customisable: logos, photos, QR codes, variable fields, fonts, multiple templates…
The integrated NFC chip lets you retrieve the label's tag with any compatible smartphone to automatically identify the associated room or workstation.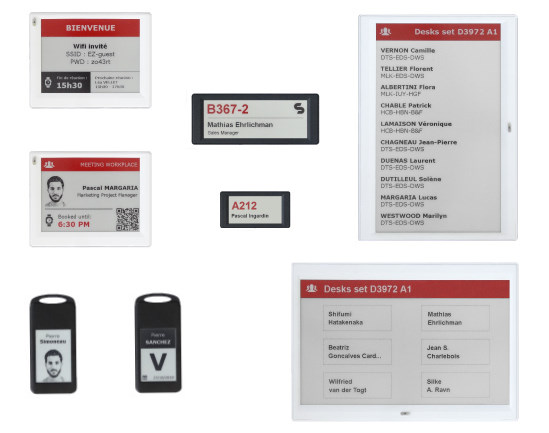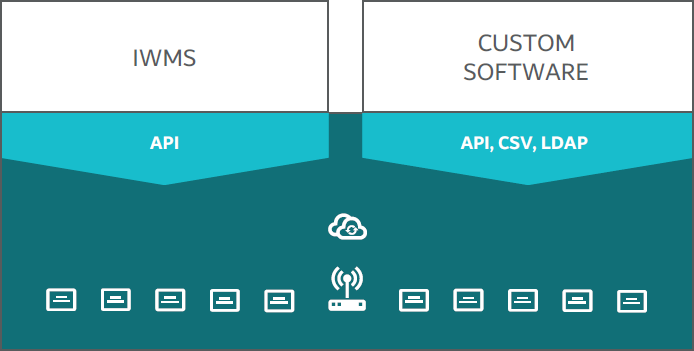 Integration with existing systems
EZ Office DISPLAY integrates with IWMS and space management solutions currently on the market, and more generally with any proprietary environment, via APIs and synchronisation of CSV files, LDAP files, etc.
e-Label
Technology: e-paper
Viewing angle: nearly 180°
Pixel colours: black, white, red (except on badges)
External LED (except on badges): white
Battery life: 5 years
Encryption: AES 128 bits
NFC: 13.56 MHz
Frame colours: white or anthracite
Dimensions
• 2.2": 70 × 37 × 11 mm
• 2.6": 80 × 41 × 11 mm
• 4.2": 104 × 82 × 12 mm
• 4.5": 128 × 52 × 12 mm
• 7.4": 173 × 123 × 13 mm
• 12.2": 218 × 266 × 16 mm
• 1.6" or 2.7" badges
Access point
Frequency:
•868 MHz (CE)
•915 MHz (USA)

•920 MHz (Chiae)
Range: 40 m radius

Need more info?
Please leave us your contact details, we will get back to you.